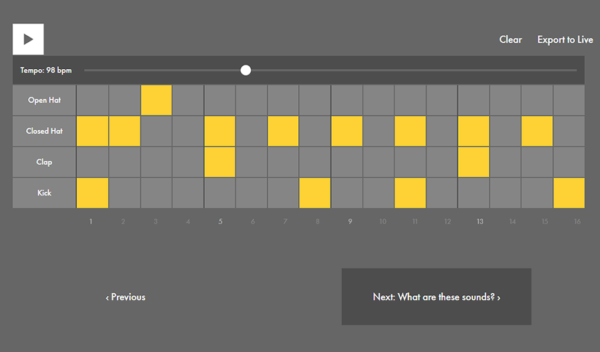 Making music has never been easier with all the fantastic digital tools available online. You don't have Prince-like multi-instrumentalist abilities or convince a handful of musicians into your garage to record a session. Now, all you need is a laptop or even an iPad and a decent audio workstation like Reaper or Ableton Live, and you can start making your own pop songs in a very short amount of time.
Nonetheless, a solid grounding in the basics of composition and production can be a great help in getting the most out of this modern suite of instruments and music tools that we have at our fingertips. As John Ross Jesensky says "music is nothing more than a bunch of notes, pitches and octaves of different layers (high frequency, mid frequency, low frequency) that come together to create something unique", but to make great music you really need to understand how all these pieces fit together.
To help people get started on their music making journey, the folks behind Ableton Live have created a website called Learning Music, which offers browser-based interactive lessons on all the elements of music production.
The site offers dozens of lessons, including introductions to beats, notes and scales, chords, bass lines and even song structure and expects no background knowledge, so is a great place to start for beginners or "newbies". And to make each section even more accessible, the site breaks down a number of well-known pop songs, including Beyonce's "All the Single Ladies" and Queen's "We Will Rock You", so you can see each part in isolation and how they play off each other to create the whole song.
Whilst the tutorials are all web-based and require no specific tools or software, many of the examples are made available for import into Ableton Live, with the company hoping that many of the people who go through the lessons will decide to take their knowledge to the next step and buy a copy of the software.
Nevertheless, for those new to the music composition and production, Learning Music provides a useful introduction, and the interactive elements and pop song explanations are a great way to get started. Now you just need to find some inspiration and get over what John Jesensky describes as "musician's block".
Originally publisher as Ableton's Learning Music offers free interactive lessons on the basics of music production
&copy 1999 – 2011 AudioMelody – AudioMelody – free music software, apps & recording / mixing tutorials