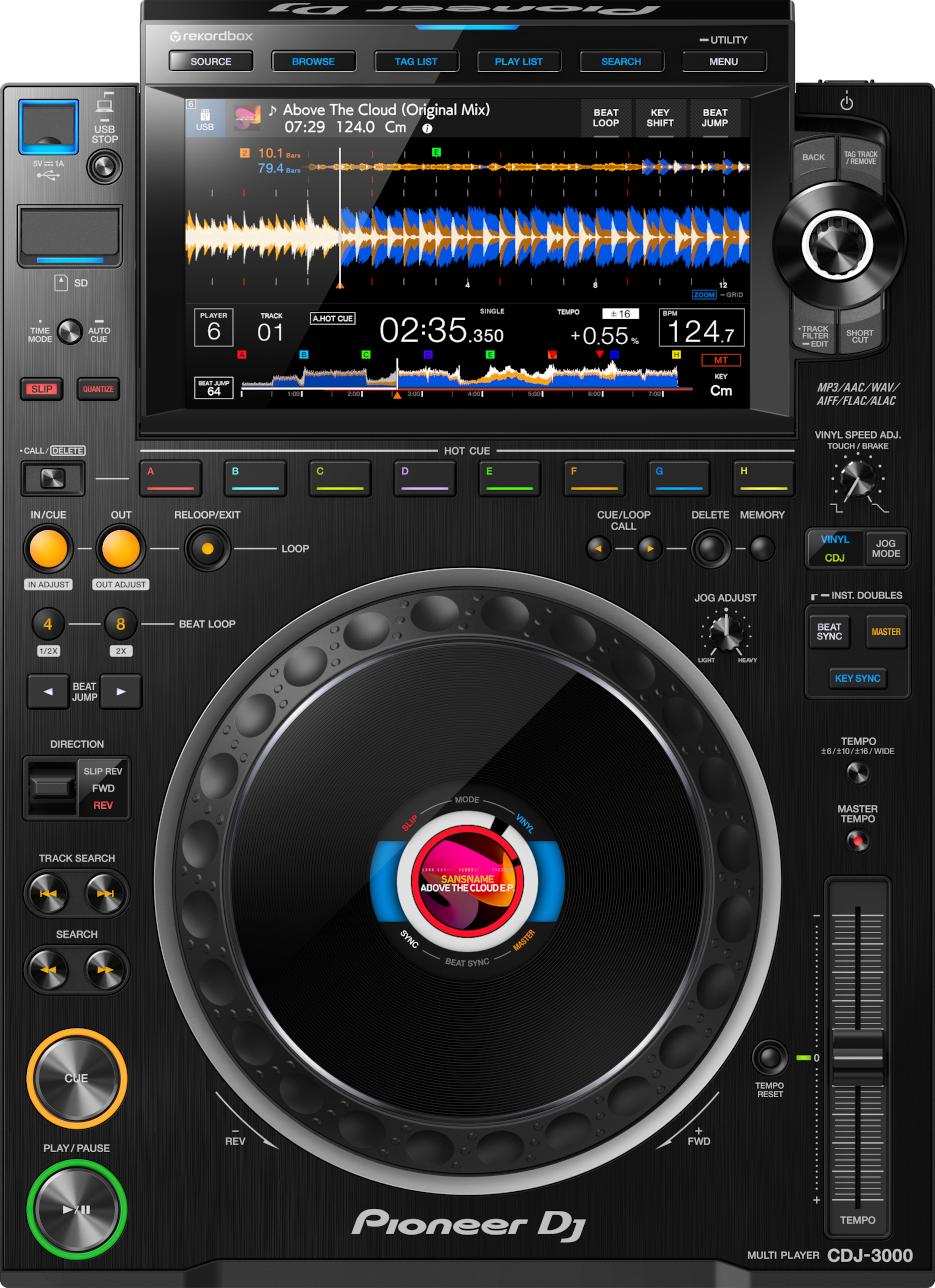 Pioneer DJ's latest DJ multi player features an MPU processor, a nine-inch touchscreen, and a number of overall improvements.
Pioneer DJ has announced the CDJ-3000, its flagship DJ multi player and successor to the CDJ-2000 line. At the core of the unit is a new MPU processor, which can handle 96kHz/32-bit floating in all playable audio formats. The MPU promises quicker loading of tracks and hot cues, high-quality key shifting as well as a number of new features not possible before, such as Touch Cue, Touch Preview and Stacked Waveforms. Pioneer have also spruced up the digital-to-analogue converter and reduced digital noise in the signal.
Aside from the new aluminium faceplate, the nine-inch touchscreen is perhaps the biggest change to the look of the CDJ-3000. It features 150% more brightness and 720p resolution. Pioneer has added extra information, shortcuts and buttons for useful features such as Playlist and Search. Users can customize things as they want, set their own preferences and swipe to navigate. They can cue tracks directly from the browser without having to load them, as well as preview another part of a track that's already playing.
[advert]
Pioneer DJ have increased the number of Hot Cue buttons to eight and moved them to directly below the screen. Additionally, customizable Beat Jump buttons provide quick access to different points in a track. The company has also redesigned the jog wheel, promising reduced touch latency. Each jog wheel has a centre LCD screen for displaying playhead position and artwork for the loaded track.
Connections include standard left and right RCA ports, SPDIF, and an ethernet port for connecting up to six players to a single USB device.
Although it still retains 'CDJ' in its model name, the CDJ-3000 has done away with the optical CD player.
The CDJ-3000 retails for £2169. Check out Pioneer DJ's site for more.
Read the full story