Eventide continues its series of H-series hardware effect emulations with ShimmerVerb, combining reverb with parallel pitch shifting.
After Eventide released Undulator last month, it was a question of whether the New Jersey-based audio wizards would continue to release individual effects plug-ins based on H-series hardware. With their flagship effects plug-in the H3000 Factory currently priced at $349, these individual effect units give fans of the original hardware a more accessible option.
The new ShimmerVerb plug-in combines a "lustrous and ethereal" reverb with parallel pitch shifters. It is an emulation of Eventide pitch-shifting hardware—such as the H910, H949, or the H3000—run through a reverb unit. Daniel Lanois and Brian Eno popularized this production technique when they used it on U2's 'The Unforgettable Fire'.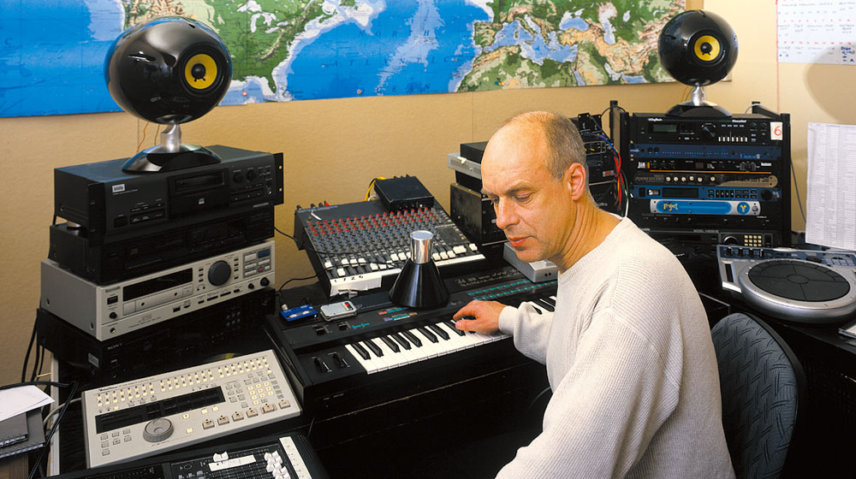 [advert]
Eventide describe the plugin as being ideal for "adding dreamy ambience to guitars, keys, synths, samples and vocals". ShimmerVerb uniquely features parallel pitch-shifters on the reverb tail that deliver perfect fourth, fifth and octave shifts within a full range of four octaves of pitch-shifting (two octaves down to two octaves up). MicroPitch tuning around perfect intervals is also an option while pitched signals can be delayed up to one second or synched to a DAW's tempo.
As with other Eventide hardware emulations, the company have here added additional features like infinite feedback and performance-based parameters. The Ribbon performance macro allows users to morph ShimmerVerb's effect between two completely different settings of any combination of controls. Desktop users can plug in a MIDI keyboard and automatically gain command over this function via the mod wheel.
[advert]
The HotSwitch button can instantly call up another state of parameters inside the same preset, which can be useful for changing octaves, turning off/on the pitch shifters, or simply turning the Mix control up or down. Finally, the Freeze button allows users to make smeared textures out of single voices, full pads, or percussive elements resulting in metallic 'shimmers'.
ShimmerVerb for Mac and PC supports VST, AAX, and AU plug-in formats and is available at an introductory price of $39 through September 8, 2020 (regular MSRP is $99). The iOS version of ShimmerVerb, which works as a standalone app, AudioUnit v3 plug-in, or Inter-App Audio effect, is priced at $14.99, with a special intro price of $9.99 through September 10, 2020
Learn more about ShimmerVerb at Eventide.
Read the full story